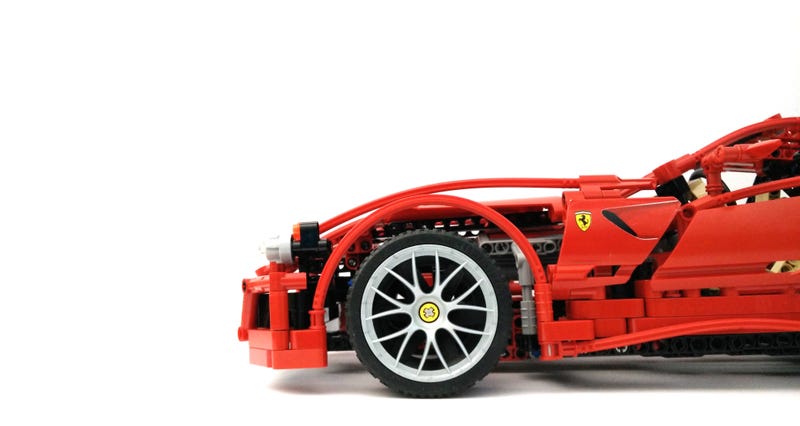 But it's not diecast!
It's the LEGO Ferrari 599 GTB Fiorano, in 1/10 scale. This set goes for silly money nowadays, hence the grail status. Brand new ones could probably fetch almost a grand. Used ones normally go for around $300. This is a set that retailed for $110 back in the day. I was lucky enough to find this one on the Bay last week for a just over $200 shipped. Yes, I could've bought some high-end 1/18 diecast with that money, but I couldn't pass this up. Fantastic build of a great set/model of an incredibly beautiful car.
The "pinnacle piece" of my LEGO collection.
It just so happens that LEGO has produced only two Ferrari's in 1/10, this and the Enzo, both of which are my top 2 favorite Ferrari's ever. And yes, I have the Enzo as well, which I will show another time.

I was going to purchase the new Porsche 911 GT3 set, but looks like I've already blown that money. Guess I'll have to wait a little longer!