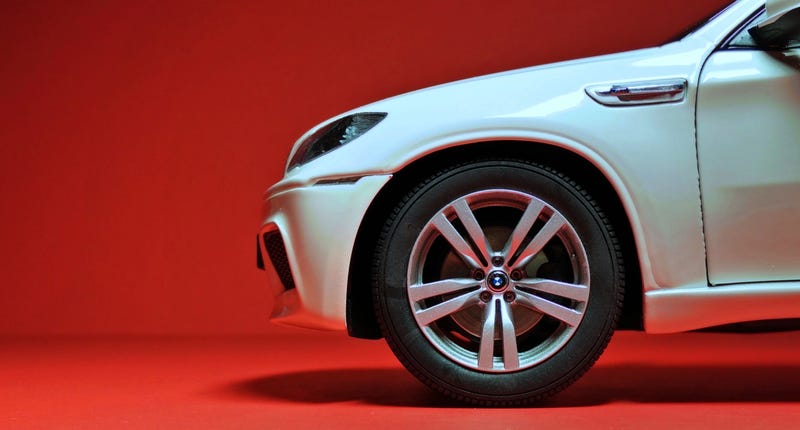 Rather than showing another red M6, I thought I would go out-of-the-box. Literally. Because, unlike your typical SUV, today's entry isn't shaped like a box.
Please welcome the BMW X6M. I can already sense LaLD readers leaving this post, if you were foolish enough to click on it in the first place. It's certainly nobody's favorite ///M car and is what would best be described as an acquired taste. Somebody help me, because it seems I've acquired it.
Kyosho's model of this monstrosity is more or less of similar quality to the M5 shown yesterday: not bad, not great, with more than a few rough edges. Finding a good angle to shoot this vehicle is tough because of its odd shape. Anything from the back just looks hideous and, unfortunately for you and me, that's likely what you will see when you encounter one in the world. Because, at one point, the X6M was the fastest SUV on the planet. Don't judge it by the way it looks.