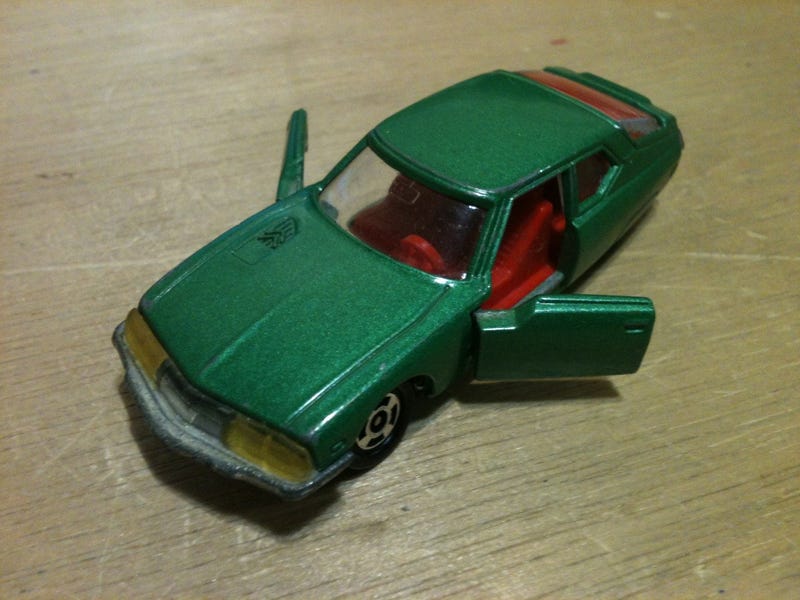 Woooho! It's time to talk about Majorette, Tomica, and Citroens!
So far there's 3 citroens made by Tomica. Citroen SM, 2CV, and Citroen H Van.
Plus as weird as it sound there's a Police version of Citroen H Van.
And oh, here's the 2CV. It's very limited 007 edition 2CV. As you know, i remember seeing a 2CV used as a stunt car or something in a James Bond movie, and Citroen are so proud of that car thay made a 2CV 007 edition.
It's a shame that almost nobody made a Citroen 1/64 diecast anymore, except majorette. They still have bucnh of Citroen like Citroen C4, Citroen C5, and Citroen Berlingo. My favourite is C4, just look at that mad glass spoiler!
And oh, don't forget the XM that showing off his magnificent PRV Engine!
And at last, my personal favourite, Citroen DS3 rally car by Majorette Racing. It's really detailed for a 1/64 standard.