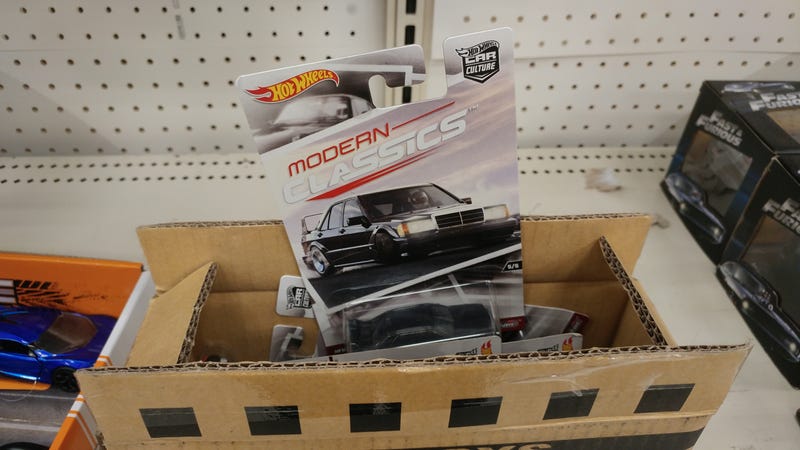 The Target near my work has had the same set of Aircooled Car Culture cars hanging on the pegs for a WHILE: one Beetle, and three SP2s.
Today, after thinking I struck out yet again, and pondering buying the cars just so they might restock, I took one and took it to the price scanner. Lo and behold, it said "Stockroom: Yes." Now I'm excited.
Took it to the nearest Target employee, explained the situation, and got an "I guess I'll go see if I can find it." Less than enthused.
I figured it would be a box of Race Days, which is okay, but then that Merc popped out, and I thought: