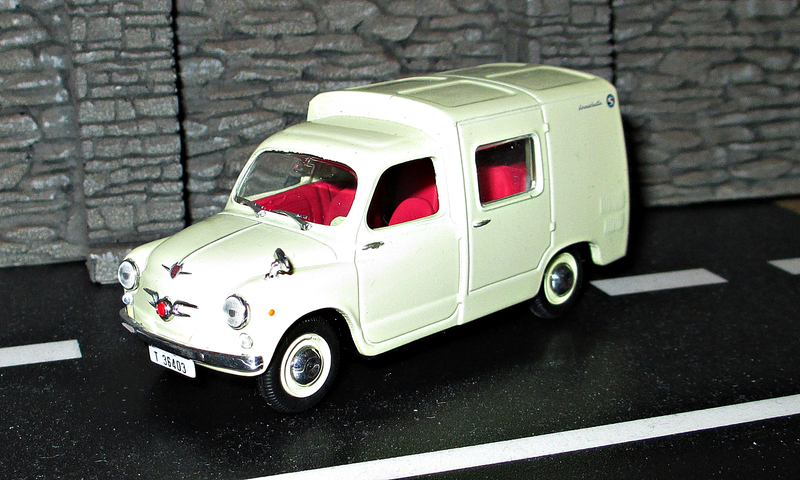 Like last week's Seat 800, this is another Spanish variation of the Fiat 600 - only this time, as a van. These cars were produced by the Spanish offshoot of the Italian Siata company, which operated from 1960 to 1973.
As you can see, this was a four seater, 4 door van - and as it was officially sold as a commercial vehicle, it was limited to a top speed of 80 km/h. Seeing that the normal 600 barely made 100 km/h flat out, this couldn't have been much of an issue for prospective buyers.
This car also features four "Suicide" doors - and I can't think of any other post war model with this configuration. The very boxy rear end really clashes with the curvy front design, and the whole car has an almost home made look to it.
And if you ever wondered what the production line of a company like Siata looked like, or what else they made - here's the answer:
Siata Espanola made about 15,000 vehicles while they were going, after which they were bought out by Spanish Truck maker Ebro.
This is another Solido 1/43 model, though the same casting is also sold under the IXO, Altaya and Norev brands. Weird.