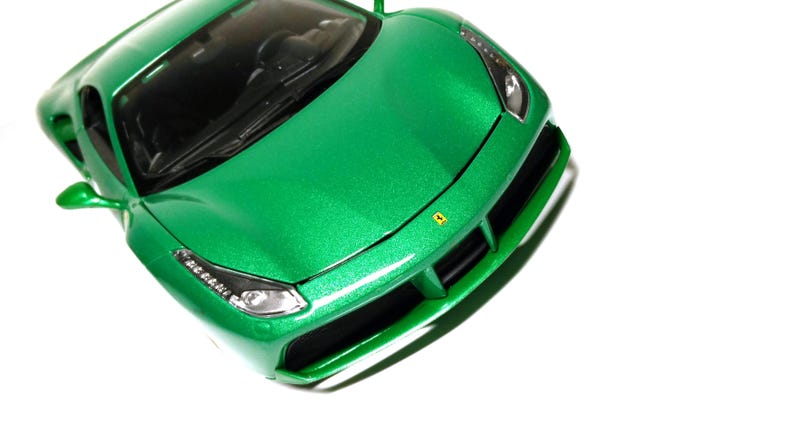 I wasn't supposed to be buying these again. But then again, who listens to their own advice?
This is Bburago's Ferrari 488 GTB "The Green Jewel", in 1/18 scale. It's a special edition Fezza to celebrate its 70th birthday, and Bburago released this version of the 488 as well as the "Schumacher" edition to use the occasion as a quick cash grab. They're labeled as "limited edition". Sure. Anyways, the color combo of this one got my attention. When's the last time you saw a Ferrari in this kind of green? And what color are those wheels again?
Screw what I just said....take my money!
As nice as it looks, the underlying flaws typical of Maisto/Bburago models are just as apparent. The camber issue was minimal at first, but it gets worse by the day. I promise, I'm not crazy. And the steering - yes it steers, but the wheels spring back to neutral once you let go. Therefore, what's the point? Guess I'm not getting any fancy poses on this one, and what a shame because it's such an aesthetically-pleasing car.
In short, while I like this particular colorway very much, this model reminds me why I ditched Maisto/Bburago in the first place. And why I will likely continue to do so from now on.