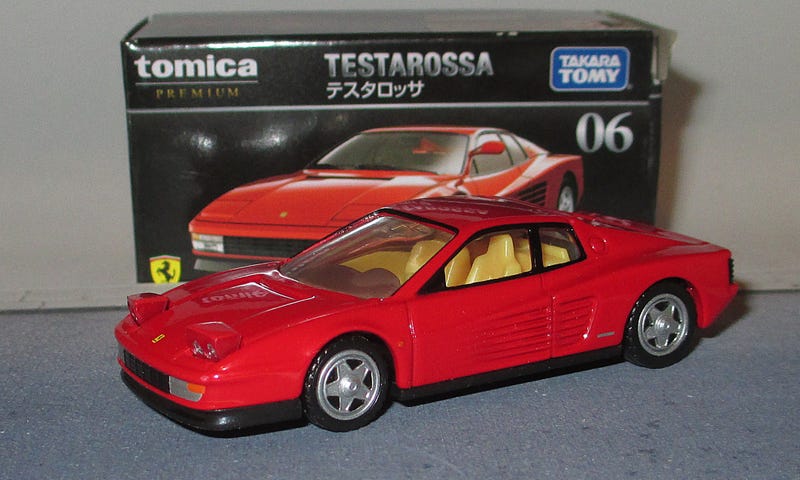 What was the biggest news in diecast in 2018? Pop up headlights return in small scale. That's my answer.
And you can chose the full opening Monty as in the top picture, or bedroom eyes as here. But yes, the rest of the Tomica Testarosse is pretty nice too.
Tomica is treading a fine line with the Premium models - they need to be nice than the Regular ones, but can't come too close to the Limited Vintage line. So there is some room for improvement - but that is necessary at this price point.
I;m pretty happy with this one - but I really need to get a white one as well. Because Miami Vice. But the aftermarket priced for these have already gone crazy.