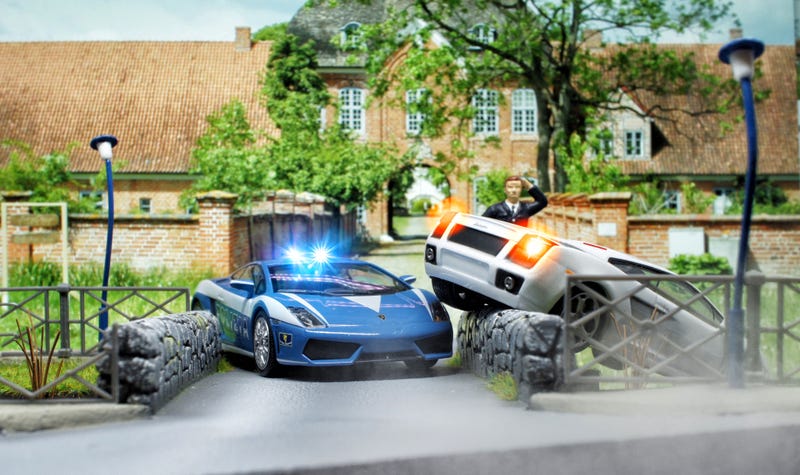 Ferraris catch fire. Mustangs crash at Cars and Coffees. So when I saw Matchthebox recreating a scene of one of my favorite movies I felt like setting up some sort of a scene as well. And there had to be Police. I don't have a lot of Police cars, let alone an Italian one. So it had to be this Lamborghini. Or do these break in two normally?
Not sure what happened, there was some sort of car chase in the Italian country side. It seemed to have ended at one point but either the driver got away or made clear she wouldn't pay. Or something. These kinds of situations hardly end well anyway. Madonna mia...
The Polizia Gallardo is a 1/43 by Minichamps, the white one is a DelPrado I think. No need to tell the MC is way better, I got 'm as some "low-hanging fruit" as we say over here: I got a lot from which I definitely had to get one car and these came along with it. The one I had to get deserves more airplay though so that's for another Sunday. Ciao Tutti e buona Pasqua!