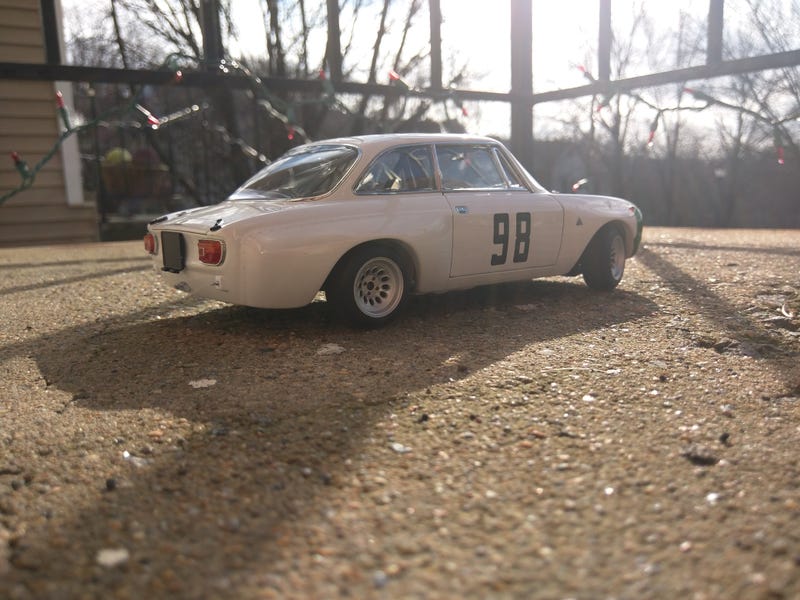 Toine Hezemans is one lucky dude. If you don't know who he is, I'll tell you. Toine Hezemans is a Dutch racing driver, active in the 1960s and 1970s. He won the European Touring Car Championship in 1970 and 1973, the Targa Florio in '71, was a class winner at Le Mans, and won the Spa 24hrs, Daytona 24hrs, Watkins Glen 6hrs, and the European GT Championship in 1976. So overall pretty accomplished.
But what makes him such a lucky dude to me is that he basically drove all my '70s dream cars: Porsche Carrera RSR, Porsche 934 RSR, Porsche 935 and 935 K3, 906 and 908, BMW 320i Turbo, 3.0 CSL, and M1, Alfa Romeo 33/3, and, of course, the amazing, glorious, gorgeous GTAm.
The GTAm, of course, was a race car variant of the already fantastic Alfa GTA, produced between 1969 and 1971. It's twin-cam inline 4 produced around 240HP, which isn't bad at all for the early '70s!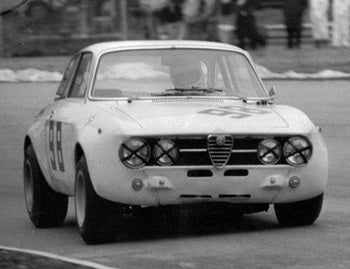 This particular car won the 4hrs of Monza in 1970 with Hezemans at the wheel, beating a Ford Capri 2300 GT for the win by a lap. The model is by AUTOart, reaching me via Model Citizen Diecast.
Let's dig into the car.
Of course AUTOart brings the quality and level of detail you'd expect from them, from flocked carpets, to beautifully done seat belts with separate buckles, a well-detailed instrument cluster, fire extinguisher, fantastic racing slicks, and overall a great quality feel.
It came beautifully and skillfully packaged by AUTOart (and Citizenpatrick!), and with a hand written note by the boss man himself. Great touch of customer service and definitely much appreciated! I'm pretty sure I'll be coming back. I couldn't be happier with the car and the process.
Anyway, enough jibber jabber, let's look at some more shots of the car!
Bonus blipshift BMW 2002 shirt photobomb!
This kind of threw me off, until I realized it was there to help me open the door to remove the elastic hooks...