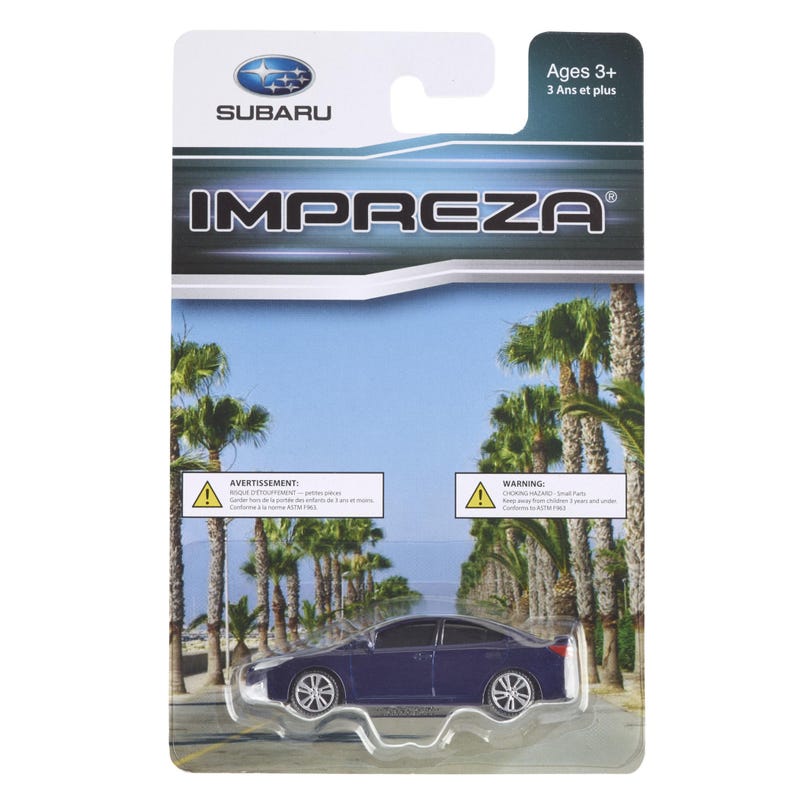 I got an email this morning from SubaruGear, informing me of two new releases in their diecast car lineup: the 2017 Subaru Impreza 2.0i Sport in both sedan and hatchback versions.

The sedan is finished in Lapis Blue Pearl, while I believe the hatchback is finished in Lithium Red Pearl.

I can't say that I'm the most impressed with what I'm seeing based on the pictures. The hatchback is the sloppier of the two with the unpainted rear quarter window, but both seem to be missing the key body crease detail that is prominently featured in the design of the full-sized model (see pictures of the real thing here). Also, the hatchback has roof rails, which, if it is supposed to be a Sport model, is incorrect.

Regardless, I did buy a set...though, unless you are a diehard Subaru fan, I'd wait to pick up a set until more pictures are available.
I'll post a review of this set, plus the previous set that I've forgotten to review, when these arrive.