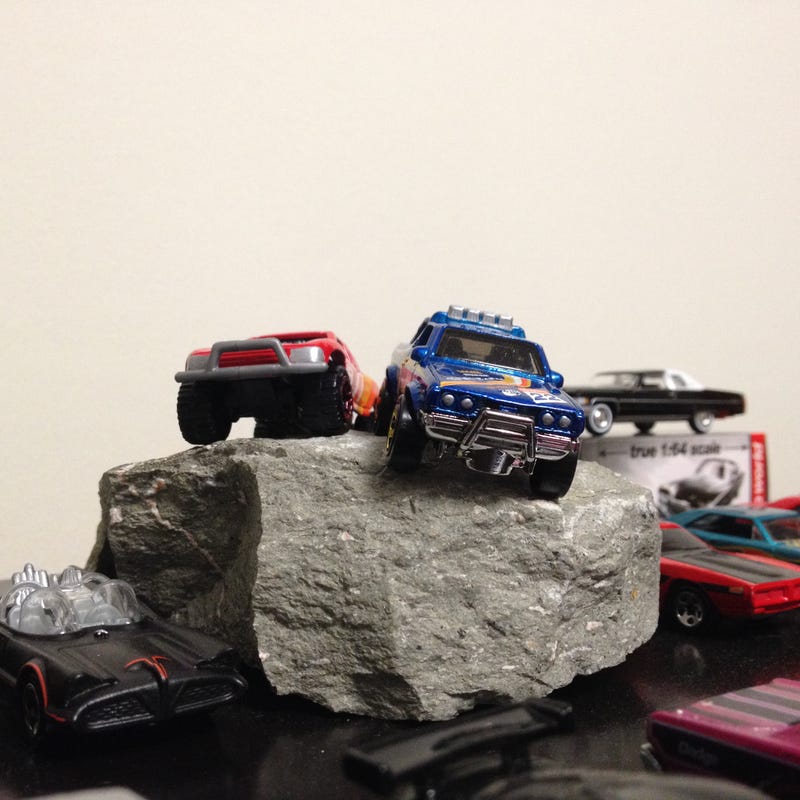 Went to the local Walmart to get some groceries, I went by the HW section as usual. The pegs hadn't changed since last time, still just tons of Star Wars theme cars and the old case.
I gave up, went to leave, then noticed a new dump bin. JACKPOT! It had all the Bond cars and the new case. Here's the results:
Mach 1, DBS, Brat, Stratos, Model S, Continental, and a Taco.
I didn't grab the Bond Esprit because I already have the recent white one, and I couldn't see any significant difference.
Rally all the things.
The whole gang (minus the 150 that I didn't bring to university)
I like the Brat even more than I thought I would, and who can say no to Taco Tuesday?
(still need to dust)
I really love having this Czech rock in the display, the Utes have a place to play.