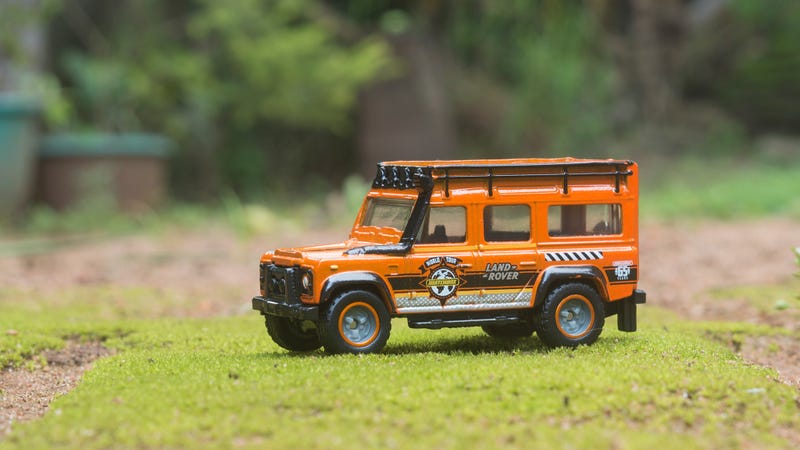 Needless to say, the MBX Land Rover Defender 110 is a very photogenic model. I used to like the newer, lowered roof variant (such as the one from last year's LR series version) but this execution of the Globe Travelers made me rethink my comparative dislike to the original design with the taller roof rack.
It is not complete in execution though; there is plenty of room for more detail. However most of it can be done with a set of acrylic colors and a brush by yourself. The canvas is really good.
The other really good thing about this release has to be the real rider tyres. These tyres are a revelation and will fit any MBX regular SUV or truck without any problem. Needless to say they are perfect. Cannot exactly say the same on reusing the alloy from a GT40 lol.
Thanks for stopping by! Have an awesome weekend!