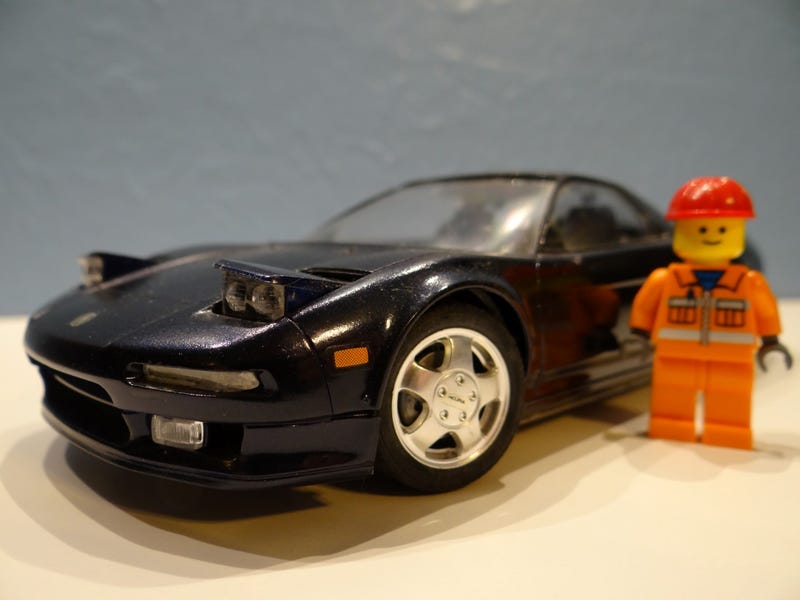 You may know the Acura NSX is my dream car. A car that I will own one day as long as the resale value doesn't go into the 100k range :)
I built this model a couple of years ago and it's a hard model to find. Spend about $20 for the model on eBay.
I painted it in midnight blue met. I ran out of spray paint and the top of the car is a bit frosted :/
Iconic tail lights
Awesome interior.
Rear glass opens and the engine cover is removable....
to reveal that transversely mounted VTEC V6 :D
I didn't paint the model as instructed. Silver underbody looks good IMO.
Lots of detail here.
Better shot of the color, little Acura stickers on the hub cap, and brake detail!
Some pictures when I built the car.
Saved the original box. 1991. I was 1 year old when this model came out :D
Some detail of the real car.
Front page of the instructions tell a good bit about the NSX too.
Lots of parts for a 1:24 model.
Painting and assembling the model.