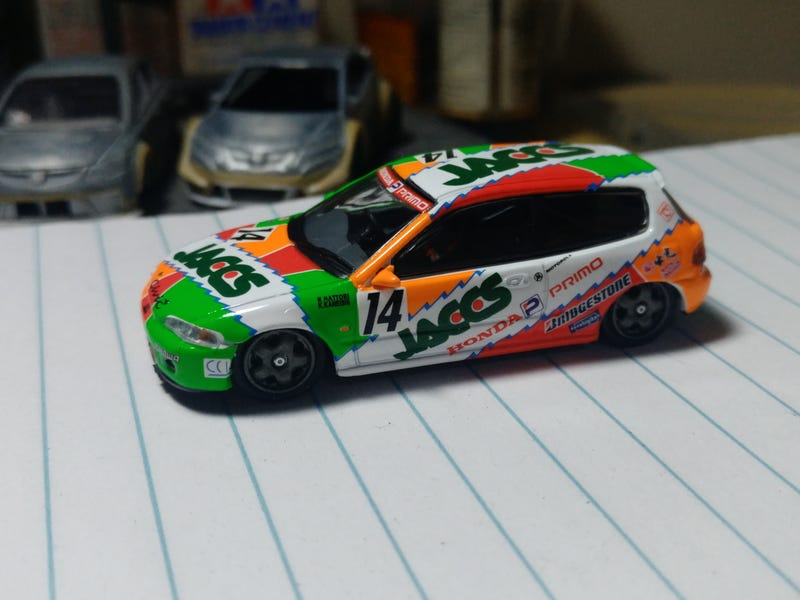 ARGGGHHH! I was not able to join the previous days!
Anyhow, here's another Civic from Tarmac works; the JTCC EG6. This car was driven by Katsutomo Kaneishi and one of my favourite Jap drivers, Naoki Hattori.
N. Hattori is famous in Japan for driving a car as if it was a part of his body; he's extremely sensitive on how a car is set up, and provides pinpoint setup details (i.e. tire pessure, dampers sensitivity etc) on his race engineers. There was even a special on Best Motoring on how he provides setup information on his Yellow Hat Supra GT500 racecar. He now drives for Spoon on their Super Taikyuu program.
His car was engineered by Mooncraft, one of the oldest racing firms in Japan.
Thanks for looking!