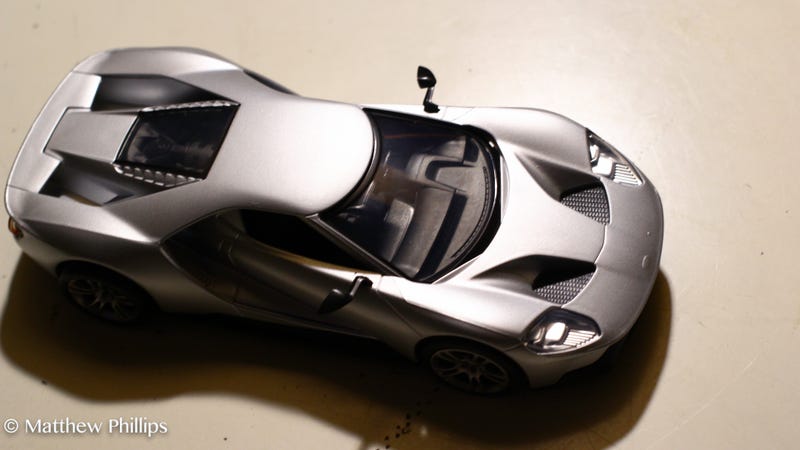 The Paint is dry and the kit is assembled. My amateur paint skills didn't come out too badly.
I intend to buy some Gundam markers to paint the A and C-pillars as well as the aft and buttress intake vents. maybe even paint the oval.
Overall this dinky plastic kit cleaned up really well when properly painted. The lines of the GT are accented with the metallic color. I'm honestly surprised. This thing did not look good with the cheap almost translucent painted plastic.
Stay tuned, I have a B-25 build on the way and a new 1/18 to show off.