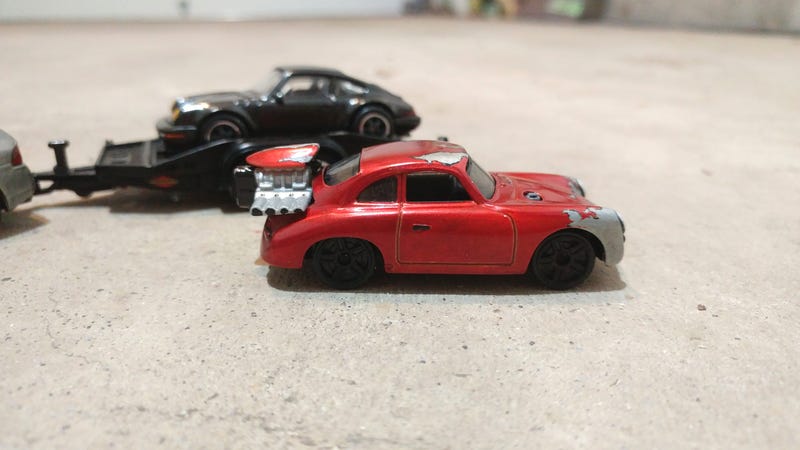 One by me, and one by the great @5pudly on instagram. 
First off, lets look at the one from @5pudly. I sent him a custom Shelby Cobra and in exchange he made me this beast: a Porsche 356 with a beast of a flat-8 bringing up the rear. This thing is so fast that the paint started peeing off of it!
I love seeing other customizers' work, and it's even better to add examples to my own collection, so thank you Dave! This beautiful piece will get a nice spot in my display case.

Have some pics!
The second Teutonic custom is the first of several 964s I will be doing. It's a simple swap and respray, but I think it worked out really well.
The color is "carbon mist" from Rustoleum. I used it on a 935/78 a while back and have longed to use it again ever since. Nice and shiny!

The wheels are from the Eurostyle Porsche 911 GT3. I always thought they looked awkward on that car, and like them much better on this 964.
The interor is a simple black, but with nice blue buckets and a scratch built shifter that looks a tad more delicate and refined than the molded plastic one that the car came with.

Have some more pics!