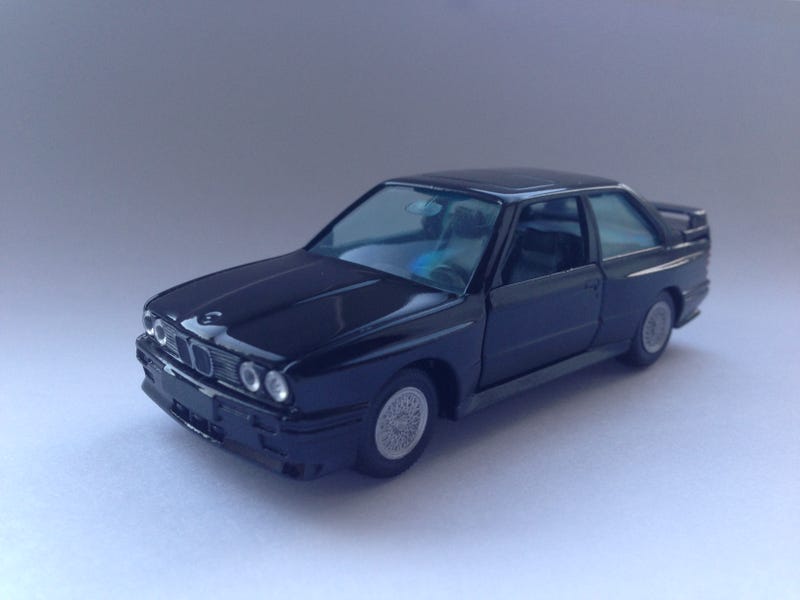 Wait, who is AmitB again? Yes guys, sorry I haven't posted in a while, it's the usual excuse, exams. Still, I wanted to make a post as I have a lot of new stuff coming. Here is a Gama E30 M3. Gama is an older German manfacturer, they used to do a lot of the dealer edition models. The M3's are quite rare, especially in black. This one is mint all around. The blue tinted glass really works on this model as do the wire wheels, these models can also be found with 7 series wheels.
Not too much detailing on the front, but has really great lensing. Some decals would have helped break up the black
Would have preferred an opening bonnet, but it's nice to have an opening boot
Really detailed metal underside with all the car data.
Anyway guys, a short post for now, more to come when the weather improves so I can take some outside shots. Thanks for reading!