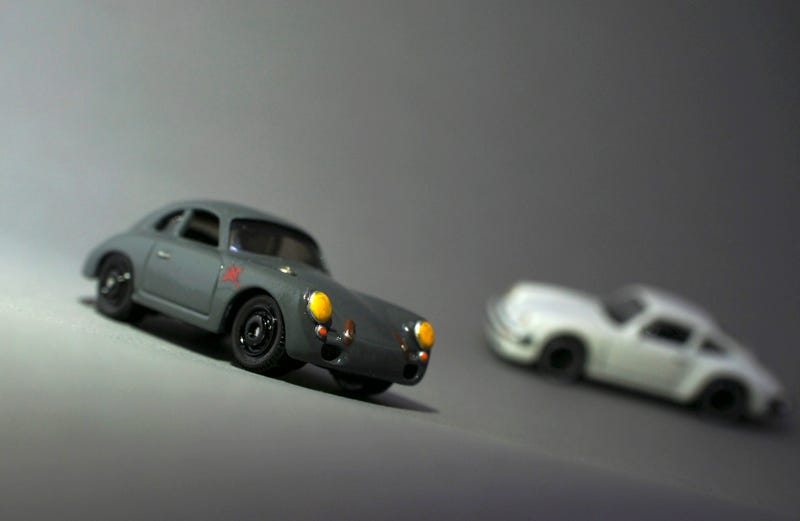 It's been a while since a HW 356 Outlaw custom. But last week I already mentioned another VDH Customs cast was on its way. And it arrived just after that post. So here it is, an Outlaw of Outlaws, a Pegasus branded Beetle on steroids, Philipilihp's latest 356 custom.
Well, latest... He's finishing up another one for my brother in exchange for some graphical work on his logo as we speak. But that one will look very different, this one is totally the way I'd want my 1:1.
And I must say: Philipilihp has outdone himself, he's still learning and improving. I was highly satisfied with my 911 3.2 by him but this one simply blew me away!
Just look at that Pegasus. Or those bonnet straps. Or are these called Frunk Straps with the engine in the wrong place?
And the wheels still spin, despite the customization process. Which always appeals to me as I have to let it roll once in a while.
So Vielen Dank Herr Philip! Für Ihre richtig tolle Kunstgewerbe. No more words needed, I'll let the pictures do the talking this time. And be prepared for a future comparison with another Outlaw custom from our LaLD ranks, you know who you are ;-)
Tschüss!