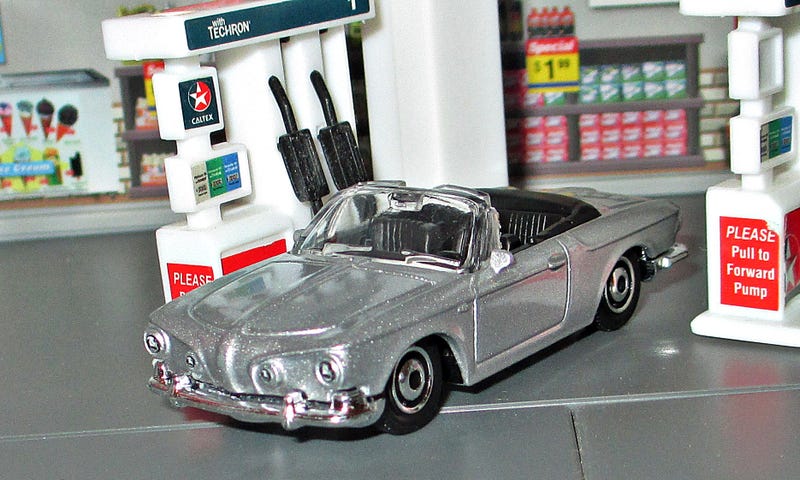 I didn't really like most of the previous colors of this Matchbox casting - but silver suits it perfectly.
Also the choice to do this one as a convertible remains baffling, as it was never offered from the factory that way.
Still it's nice to have a casting of this rare car around these days.