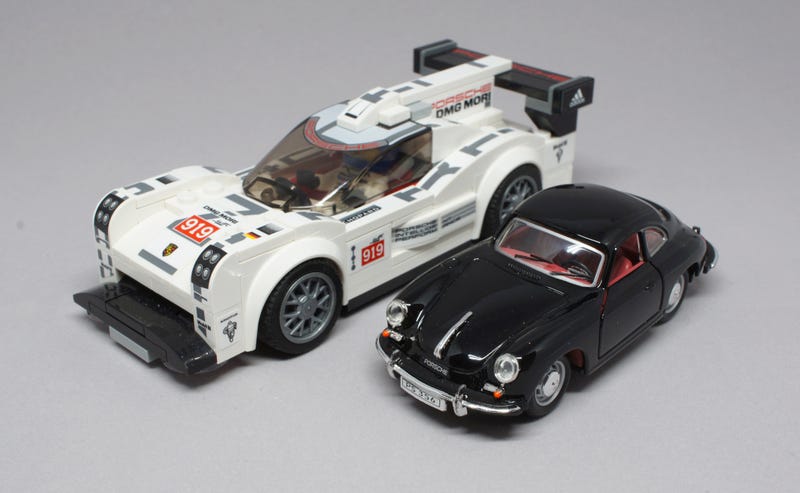 Alright, one more Le Mans post. As I'm still very excited about this weekend's race. And to show this I'm putting the first and the last Porsche to compete at the Circuit de la Sarthe together. Well... Actually it's last years 919. And that first one wasn't a normal 356. But a 356/4 SL. And I imagine that SL to be for Strom Linien. Streamline.
That one however is still missing in my collection. But highly wanted. As is a decent 919 instead of the LEGO one. Or that terribly unlucky Toyota. Or the best looking car on track: That amazing Ford GT.
After the race all kinds of rumors appear. About that Toyota: there's a suggestion that backing off to stage a photo finish with its sister car may have thrown the otherwise metronomic Hybrid out of kilter. But how that would have worked with the Porsche #2 in front of the Toyota #6 is beyond me.
And in the GTE Pro class several protests have been filed. Both during the race (Ford complaining about Ferrari not having functional leader lights) as well after it (Ferrari claimed that the Ford GT's violated the ACO's performance window between the LMP2 and GTE-Pro classes, whatever that means).
No idea what the result of the protest is and actually: I don't think many would care. Everyone saw that Ford GT winning again after 50 years. And again it was a fight with Ferrari. What a race.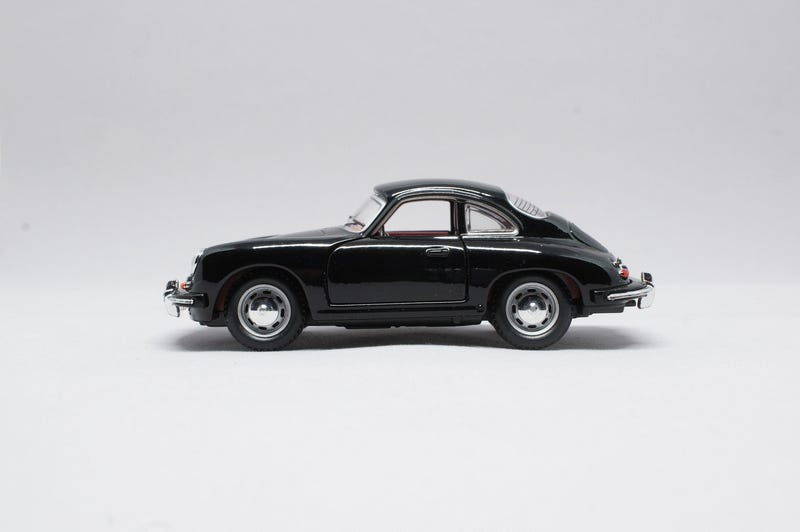 Wait, what did I see just there? Well, after the race a fellow Opponaut/LaLD-mate came by, DutchieDC2R. To drop off another friend. Yep, that yellow little bug, still recovering from his breathtaking visit of some relatives in The Hague.
He's still trying to get a better picture of his family tree so some more visits are already planned. For now I would like to have him act in some panning shots but one thing the TTB won't do is to... Roll decently.
So today I'll just introduce him to some dioramas you've (maybe) seen before. And after that it's some out-doors adventures. Out of my house that is.
It's so out of scale compared to my usual 1/43 stuff... Glad to have it sleeping over though, I promise to take care of it. For now, das war es wieder. Viel spass dieser woche. And it's about time we return to somewhat more bread & butter models as there was an overdose of Sports cars the last couple of days. If anything like that even exists.
Tschüss!