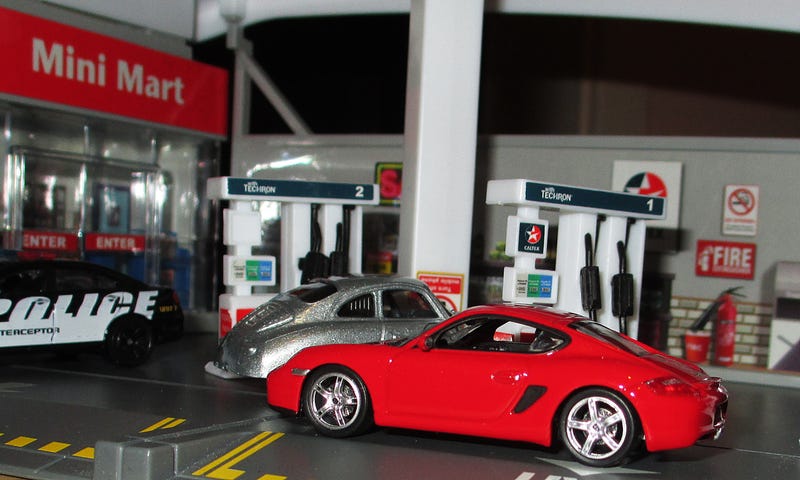 Yes, it's another red Porsche Cayman from me. After last week's Matchbox, it's the Minichamps this week. Which is entirely coincidental, as this one arrived in jobjoris iHWEP shortly after I posted the Matchbox.
And it is truly amazing, the wheels alone make this one a winner. But the rest is equally as good.
I must admit that purely based on the shape, the Cayman is my favourite Porsche in the current line-up. It looks somehow more like a 911 to me than the current 911s do - they just have become too large and flashy for my taste.
And I noticed that this is the third red Porsche being posted here in a row today. And guess what I will be posting next Tuesday? Yep, a red Porsche. Because all good things come in three.