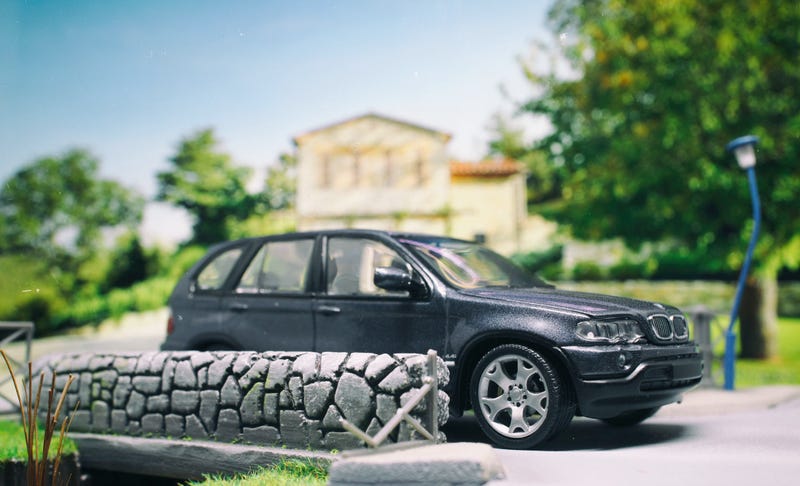 Well, maybe that's a bit harsh on the first gen X5, Rodeo Drive Traktor. But it was BMW's first attempt for a SUV and we Europeans only follow trends set on the other side of the Atlantic years, maybe even decades later.
Although BMW themselves talked about a SAV, for Sport Activity Vehicle to emphasize its on-road ability despite its size. And unlike the "regular" SUVs (like the one year earlier - 1998 - introduced Mercedes M-class), it wasn't a chassis with a body bolted on it. No sir, BMW went for a Unibody construction.
And that 5 in it's name was there for a reason. The X5 (E53) shares its underpinnings with the BMW 5 Series saloon (E39) of course, and the same engines were used as well. But that's normal for every BMW model. But not just parts/tech from the 5-series were used.
As BMW owned Landrover at that point, they could re-use stuff that was on a real off-roader. From the Range Rover HSE model BMW took the Hill Descent System and the Off Road Engine Management system. Proven technology.
And to emphasize what market it was intended for BMW decided to built it just there: Spartanburg USA. Over half a million were produced in 7 years, a 3rd of those ended up sold in America. I'm not sure how it competed in terms of total sales with the Mercedes M-class but the first gen X5 never got near the W163. Okay, in 2004 but that was the year the W163 was replaced.
And that's it forme today. The model is a 1/43 Minichamps in the Flavours of Asia series you could get at the dealer. It was in a big BMW lot I had to have for that E85. It is a significant car for the brand but the chance of me getting a 1:1 ever is next to nothing. But that is not significant either. Tschüss!