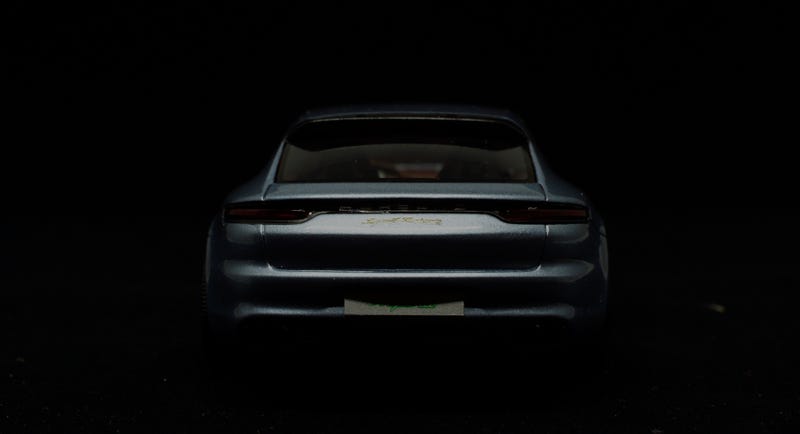 I've started this before. Even with multiple posts: Teil einz und Teil zwei. But I'm glad Porsche themselves came with an answer, 3 years ago already actually. With the Porsche Panamera Sport Turismo concept. The one that should stop the questionability of the looks of the Panamera. And it did.
Because this Shooting Break was simply stunning. Not the rear of a bowler hat missing parts. But a fully functional hatch that expresses dynamics, maybe even aggression. It looks like lord Vader finally sent down some Imperial Troops down to planet earth. Maybe even Kylo Ren!
Officially this Porsche Concept was to show the capacities of the E-Hybrid package and it's future. Some say that the next generation Panamera will have design-clues from this one. And that finally some other body-types will be on offer, like this Shooting Break.
And not just that, word is there will finally be a GT Coupe à la the Porsche 928 again based on this newly MSB platform. But who needs that if you can get something as good looking as this one?
For the (fully functional!) concept Porsche upgraded the E-Hybrid to a 96hp electro-engine, about twice the power the current Panamera Hybrid gets. It is supposed to get 30 kilometers fully electrical at 130 km/h (18 miles/ 80mph). And it's still quite economical with a consumption of 3.5 liters of fuel per 100km. This info is pre-VAG diesel gate so I'm not sure if Porsche will still make this claim in the future.
Being a Hybrid it still has a petrol engine to fall back to. That one is a Kompressor Supercharged 3 liter V6 putting out 330hp. Combine those and you'll have 415hp available. Enough to get to 100km/h within 6 seconds. Maybe not that shocking anymore but... It's a Hybrid! And will probably weigh over 2 tons.
And being all green Porsche did not mention any top-speed for this one. They claim the batteries to be charged within two and a half hours. Not sure what powersupply is needed for that though. It comes with quite some tires: 265/35's up front, 295/35's on the rear wheels.
Porsche still insists it isn't even confirmed for production. However, to me it's not really a question of 'if' but 'when' the Panamera Sport Turismo will be built: The reception of this one was that good. As mentioned: The indications are that it will form part of a three or four-strong second-generation Panamera line-up, set to include at least a liftback and an estate. And the second gen Panamera is expected to reach showrooms some time in 2016.

The model is a 1/43 from Spark. Resin. Wheels do not really roll but with a looker like this one it's supposed to be on display anyway. Would have loved some panning shots from this one though...
It had those awful melting/sticky tires to it's base though, I really hate when this happens. No other complaints, amazing details, interior etc. But with closed doors and windows I'm not capable enough to share more from that anyway.
Das war es wieder für Heute. Ich kann kaum warten bis dieser Traum introduziert werdet. And for all those other epic Teutonic stuff that will come by today. Tschüss!
P.S. What's all this nonsense about the Commander of the First Order?