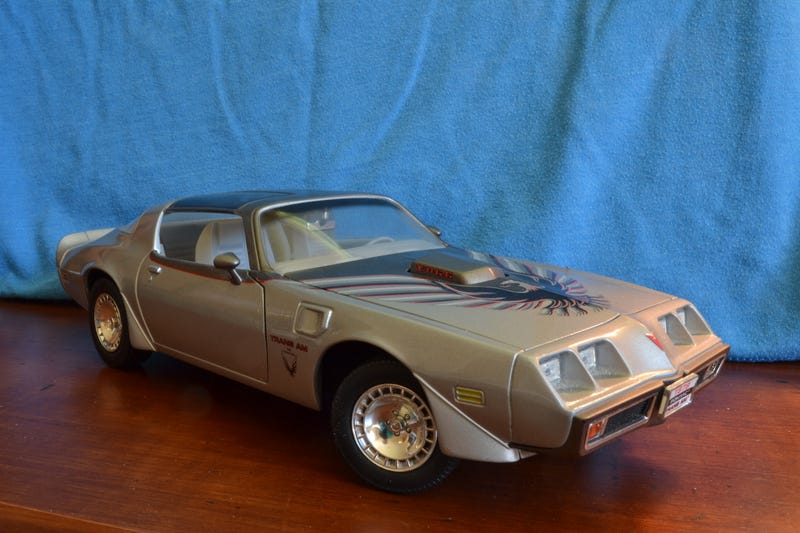 I picked up this 1:18 scale Yatming 1979 Firebird Trans Am 10th Anniversary Edition back in 2oo2, as part of the Ames Department Store closeouts. It's been parked on a shelf ever since. I figured now was a perfect time to give it some attention.
Overall, this model seems to be pretty consistant with the real 10th Anniversary Edition. It's only missing some pin striping around certain places, like the fender vent, rear spoiler, and front bumper.
The rear also looks pretty good. I've always liked those unique tailpipes.
The interior features "full" instrumentation, and well sculpted bucket seats. The transmission is a 4 speed manual.
Sadly, the T-Tops are not removable.
The 10th Anniversary Edition features a 5 color hood decal.
The Pontiac 400 cu in V8 is also fairly well detailed (Excuse the dust, it's been sitting for 12 years). Only 1,817 real 10th Anniversary Editions were built with the 400 cu. in. Pontiac T/A 6.6 V8 engine with Rochester four-barrel carburetor and four-speed manual transmission (what this model depicts).
Even the undercarriage is well detailed.