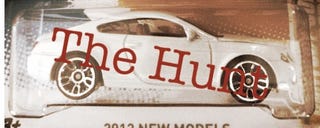 Tell me we have lots of cross outs this week! We need to cut this list down! Be sure to check the comments, trade offers are up.
Philipilihp - Suzuki Samurai, porsche 911 gt1 straßenversion, Ferrari 250 GTO, Ferrari 156 "Cigar racer", any of the Porsches on this list marked red, Green 70's Toyota Celica, Testarossa
El_Uly - Toyota's!
VwJohn - purple classic drag Bug
JMildren - 240Z's and rx7's in any color but red, yellow, or black, Aventador, Datsun 510 bluebird wagon
Walfisch - Japanese cars, Zamacs, and a Snoopy.
Frosted - Donks and Everything JDM, purple Mad Manga, Nissan 300Zx custom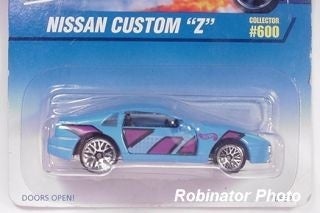 Round badge - Datsun 510 wagons
iDSi-Guy Fiesta TH (2013 & 2014), teal civic, Tucker Torpedo (anything, but esp. the$TH version), LR Defender (Matchbox), Z4 M ( Black and White ) any, ANY Takara Tomy ChoroQ Zero line. Hudson Hornet. (iHWEP)
Enginerrrrrrrrrrr - Wants
Mycarneverruns87 - purple Mad Manga
Carnage - McLaren GTR, Blue Datsun 620, Nissan GTR, Ferrari 430 Spider, Ferrari F430, Ferrari 430 Challenge,Ferrari 355 Berlinetta, Yellow Blvd Porsche 993 GT2, Lamborghini Reventon roadster, (2) 67 Shelby GT-500 "Eleanor"
Daender - Greenlight 2008 Ford mustang GT, Pennzoil pikes peak Celica, NB Miatas
IDDavo - silver rx7, 240z, yellow s2000, red r34, 350z.
TE71 Xin - MoPar Johnny Lightnings with rubber wheels (iHWEP)
Sn210 - Ferrari 250 GTO, F512M, Testarossa, Vector Avtech WX-3, McLaren F1 GTR, porsche 911 gt1 straßenversion, Bugatti Veyron, Alfa BAT, BMW M1, Bentley Continental SS, Ferrari 599 & 599xx, Lotus Esprit, Dodge Charger 500
Navyeagleeye - Porsche 924 "up front"
Alfalfa Romeo - USS Vengeance
CyborgAbe - MBX CTS wagon, all the wagons for wagon quest
Jeff Simmons - AMC Gremlin. Anything with Faster Than Ever Wheels, and JL White Lightning/Lightning speed series. Vintage track
55Buick, Oversteer Scientist - Datsun Bluebird Wagon
Archduke - Entertainment Series: NFS Koenigsegg Agera R And the Tommy Boy '67 Plymouth Belvedere GTX, Ferrari 575 GTC
Carcrasher88 - Ferrari 308, 67 Shelby GT-500 "Eleanor", Izusu VehiCross, Mercedes SLK, Chrysler Thunderbolt concept.
Edu-Petrolhead - Want list (iHWEP)
eddie - Vw's, Audi's, Porsches, Koenigseggs, Lamborghinis (besides murcielago, aventador, sesto elemento), Old Chevy's, Fords, and Dodges, wagons and pick up trucks.Buick GNX, Plymouth Road Runner and Barracuda Formula S and Cuda 426. 70's Chevy Monte Carlo SS, 70's El Camino SS, 68 Camaro SS, 1960's mustangs
CrzRsn - 2015 Mustang
Marvthegrate - 1/64 Saabs, real world endurance racers
Kreiger - BMW 1M (MBX, iHWEP)
XJDano - Matchbox Fox Body Mustang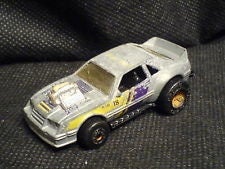 BoxerFan's table in the comments!