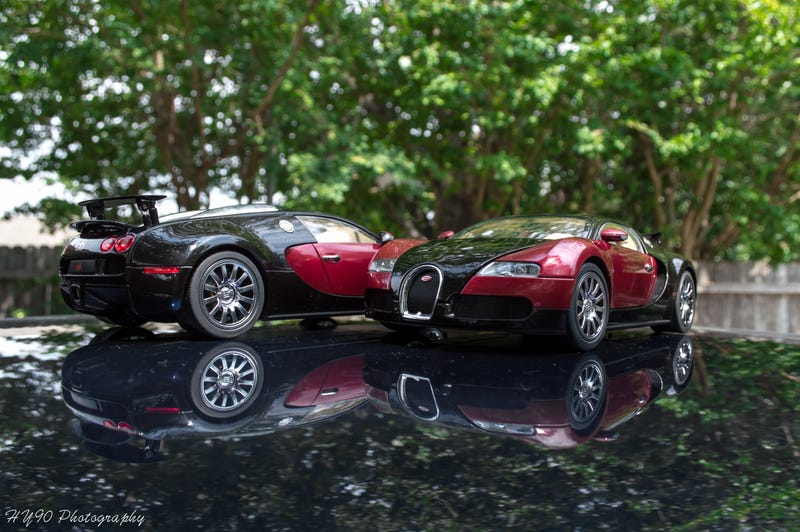 I vowed to never buy another plastic AutoArt ever again. Good thing I kept my own word.
For those with keen eyes, yes... these are the freshly released AutoArt Veyron 001 Limited Editions xxx/1200
Now what are the differences between this and its predecessor that AutoArt released years back? Superior details, badges obviously and a deeper more realistic and true-to-the-real-car red.
I shall review it soon~