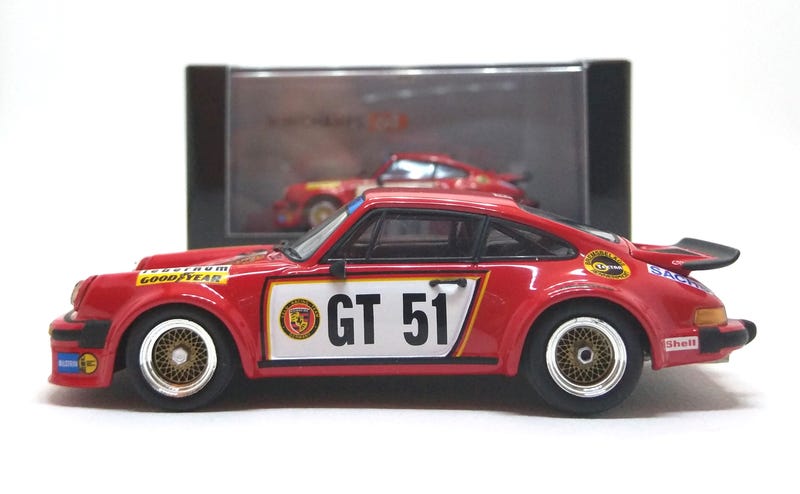 I know it's not ideal, but I missed the deadline, okay? And I just couldn't wait until next Tuesday, when I will actually have part II of this amazing IHWEP ready for a real Teutonic Tuesday.
But let's get on with the program!
I needed Minichamps 64 Porsches, Jobjoris needed the Hot Wheels Porsche set. So the obvious answer was IHWEP! The part that I will show today is the Porsche 934 RSR as driven by Toine Hezemans, as featured on a past Tuesday in 1:43 form. This 1:64 version, though, is something else! Honestly, after looking at my photos again, in the right perspective it is tough to see a difference between both scales.
The detail is excellent, as you can see. I don't know how they do it. And what I like about this Minichamps versus the two 1:64 Kyoshos I have is that this little guy rolls very well! Both Kyoshos roll but only if they are pushed.
So thanks, Jobjoris!! I could not be happier with this trade, even though I definitely owe you a lot more in exchange than what I've sent you... I'm sure we'll do another trade down the line and I'll even things out then, I promise!
Enjoy your July 4th weekend, everybody in the U.S.!