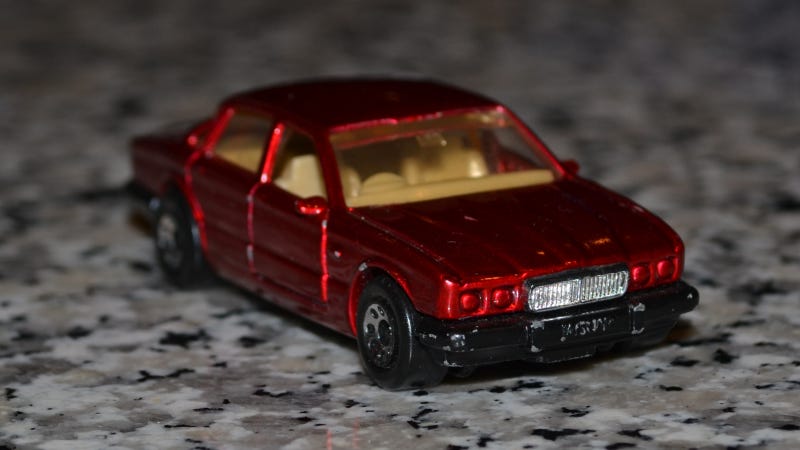 I haven't seen too many cars rock the color of this die-cast Jaguar XJ6. It's not quite red, not quite maroon... one could really only call it crimson, I reckon. And it looks absolutely lovely paired with a light tan interior and chrome grille.
Interior isn't over-the-top on detail, but they've got all the shapes right.
This XJ6 was in my childhood collection, and will probably be in my cabinet forever.