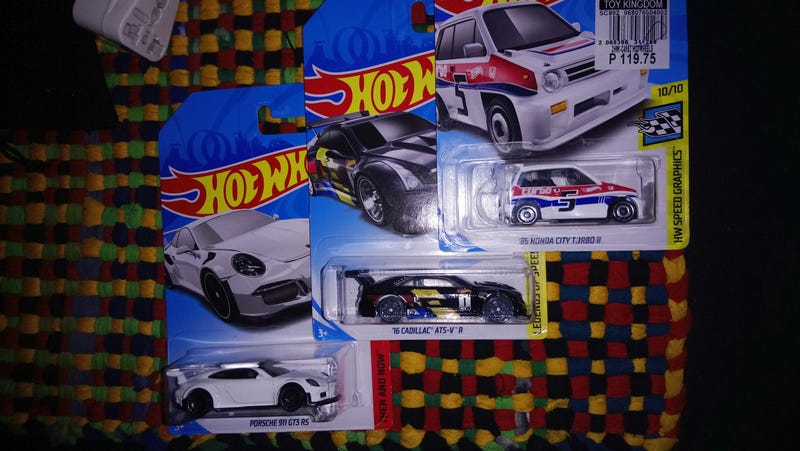 But admittedly, it could've been better.
That, right there, is my definition of better. The stack on the right belonged to another guy, who managed to get a hold of a salesman and asked for stock. When I saw it I tried taking some, but only got the Porsche, Sung Kang's Ford Maverick, and the blue FuguZ. Then I asked the same salesman if he had more of the Mazda, the DR30, and Magnus 911, so he went to the back. And didn't come back for another 20 minutes. I had friends waiting for me at a restaurant, and stalling them ("This is a big mall and I've never been here before!") stopped working after a while. My goal was simple: either I got the 991 GT3RS and the Magnus 911, or I take the DR30 and Mazda, or take the Mazda, Magnus 911, and 991 GT3RS. That didn't happen because it seemed the salesman just disappeared.

As for the Honda City and ATS-V.R, I got them unopposed at these pegs:
The AMG-GT3 is as bad as I thought.

That's all folks! I shall come back, maybe with a new feature?