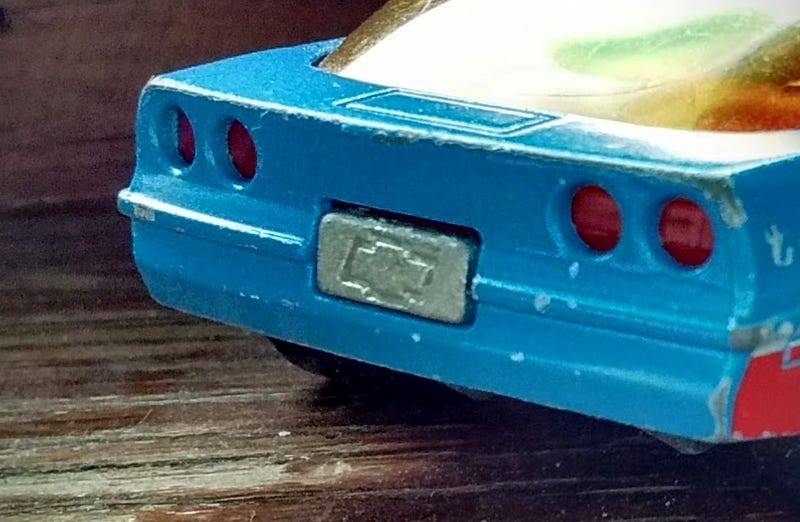 Here's a car from my childhood. It obviously has plenty of patina, but still runs and drives well.
This is also me testing out my new potato. It's nothing exciting, but I'd been holding on to my old phone for a bit too long, so I got a new one. The old one had a lovely HD screen and a decent camera, but was Android 2.x and was losing compatibility. The last straw was when my banking app updated and no longer worked. I don't need a fancy phone, nor do I want to spend much money on one. Best Buy had the Moto E 2nd gen for $30, so I pulled the trigger. As I told my wife yesterday evening, "I bought a new toilet seat and a new phone today. Guess which one cost more?"
The important thing is that the camera on the new phone is a bit better. No flash, but I rarely used it anyway, and low light performance and white balance are much better. I actually do have access to a real camera, but that's my wife's thing, so I don't usually want to bother with finding it, and then uploading pics. With Google Photos, I take the pics and they're ready to copy into my post. Anyhoo, you're here for the diecast, not details on a budget phone.
I have no idea where or when I got this, I just know that I've had it for a while. It's a Majorette Corvette C4, claims to be 1:57 scale. I wasn't bothered with scale when I was a kid, all I cared about was that it didn't fit the orange track. In my mind, that was a bit of a minus, but also marked it as a cool car, because the other car in that category was the awesome MBX Lamborghini Countach that I had.
The livery amuses me, since it's clearly *almost* Richard Petty's STP livery. Interestingly enough, TSP (Texas Speed & Performance) specializes is performance Chevy engines, so it's kinda appropriate.
Speaking of liveries, if you need a new phone wallpaper, visit here:
Being Majorette, this car has opening doors:
And, because it's a Corvette, one more shot of the back end with its iconic tail lights (and those ridiculously wide Majorette wheels):