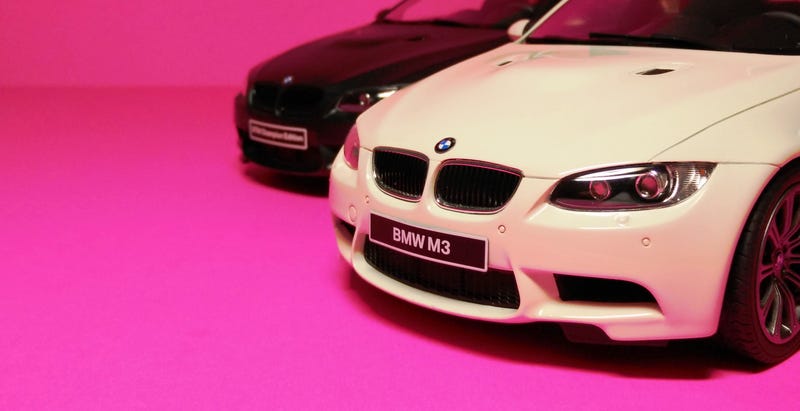 Let's switch to the V8. This is the E90-generation M3.
For today, we have two models done by GT Spirit. The E90 sedan, in white, and the E92 DTM Champion Edition coupe, in matte black. Both models are very well done and proportioned correctly, unlike the Kyosho, which is why I opted to go with these instead.
The 4-door is my preferred configuration. I've reviewed this one before, and all you need to know is to go get one if you're an ///M fan.
This is the new one here and one that I sort of "threw in, because why not?" in one of my CK hawls. I was initially put off by the matte black paint on the DTM Champion version, but a slight discount prompted me to give it a chance. No need for second-guessing; it's awesome. It's sleek yet totally badass. The wheels, perfect, and the ///M colored stripes, the icing on the cake.
I love to collect all the different variants of a car, and I'm still on the hunt for GT Spirit's orange M3 GTS. Where, oh where, are you?