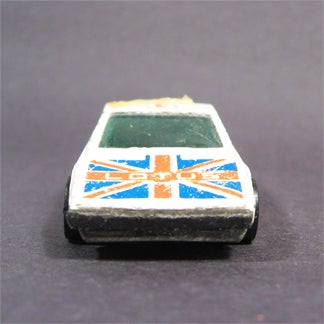 Flash, Royal Flash.
HWs, 1978.
Why can they write Lotus on the hood, but they had to name it Royal Flash on the base? Anywho...
There's a piece of old masking tape still adhering to the roof. I'm going to let the next caretaker worry about that. I'm not going to clean up the majority of the cars from my large flea hawl, just in case the next person wants the patina...
Speaking of patina, here's an intact Majorette package just dripping with patina, all to protect the Coca Cola 57 Chevy encased within. Up for HWEP/Sale. (I'm working on my trades page, still, and will have lots of HWEP/Sale items up soon.
EDIT: