So there seemed to be very little new for Tomica in September - and the reason was that they didn't put all the new releases on their website initially. Now the website has been updated again - and we get a few more goodies.

For all the Transformers fans, there's a new Bumblebee:
and a new Optimus Prime as well:
The Thomasland Express Bus has a new casting and design (for all the young Thomas lovers out there):
The Toyoda AA casting hasn't been seen in a while, but it will be out for the next installment of the "Bakumatsu Collection" (which I will do a write up about once complete):
The Lexus RC F will come out as part of the Toys R Us Exclusives - apparently they are still going in Japan.

The next lot in the Apita World Flag collection will be the Mexican Flag version:
And a Tomica Original Design will come out as a Tomica Shop Exclusive - the TDM "Hakobunder" (that's what Google Translate comes up with...) - a truck designed to haul Tomica models in their boxes! I like that one.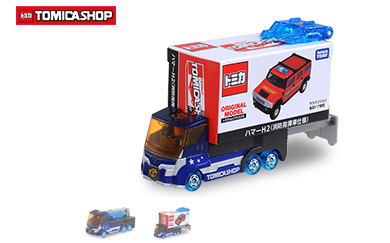 And here's a link to the previously announced models for September - the site's search function appears still to be down.