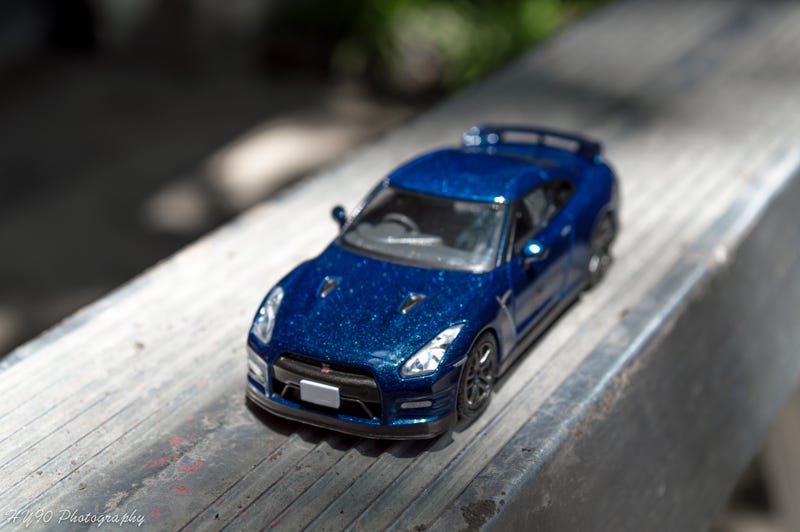 It wasn't until 13 posted those daily shots of his collections that i finally realized how great TLVs are. With the past weekend when Japan Booster had an inventory sale, I went all out and bought a few different GTRS, as it is one of my favorite cars.
Sure the car itself is debatable in looks similar to Ferrari's FF, Tomicas reproduction on this supercar killing machine has definitely captured my attention.
I have always yearned for a detailed cast of the facelifted 2013-present GTR, so it was great to learn that to date, TLV has released 5 colors of the Premium Edition of which I have already bought 3 of. The midnight blue looks absolutely stunning under the sun, as those who has one already would definitely agree. :)
As Lamley Group stated, "Tomica Limited Vintage will not produce a replica of a car they cannot have on hand in the shop." It is clearly obvious in this case and their attention to detail is unmatched, making Greenlight or mainline Tomicas look... bad in comparison.

Hope you guys jump on the Japan Booster bandwagon and get a few TLV while the prices are this great!