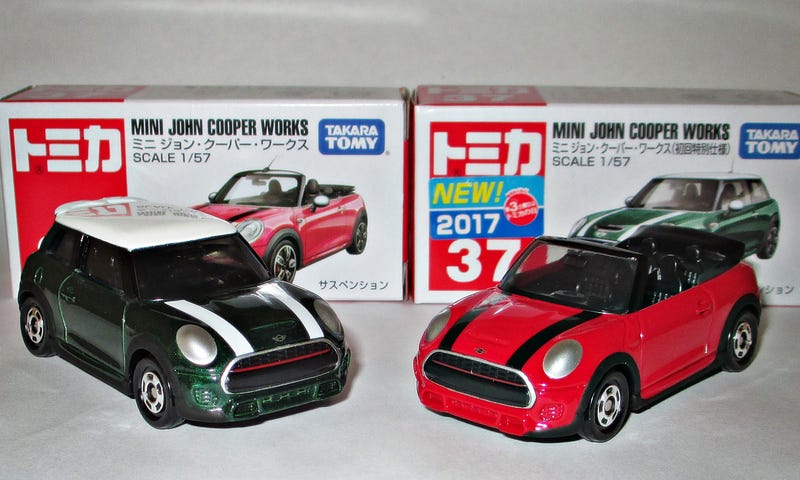 Here's just a quick review of one of Tomica's last releases for 2017 - the John Cooper Works. And as you can see, we get two different castings. In the Red corner, is the regular release Convertible version.
It features the typical Tomica solid construction, though sadly no opening features. And of course, the love'em or hate'em button wheels.
Perhaps surprising is that the model is left hand drive. Not really expected from a Japanese model of a British car. Or is it a subtle hint at the more Teutonic background of the brand these days?
Now, in the (British Racing) Green corner is the "First Day Edition" hardtop.
I had thought that Tomica might have taken a short cut and simply put a plastic roof on top of the convertible casting, but not so. This is an entirely different, full metal casting.
But other than having the roof, there is no real difference here. Being such a limited release, it makes you wonder how they will try to use it next. I am guessing we will see it again in Gift Sets and as Lottery and Event models. Time will tell.
And while I am not a huge fan of the 1:1 cars, these are pleasant little models and a nice addition to my Tomica garage.