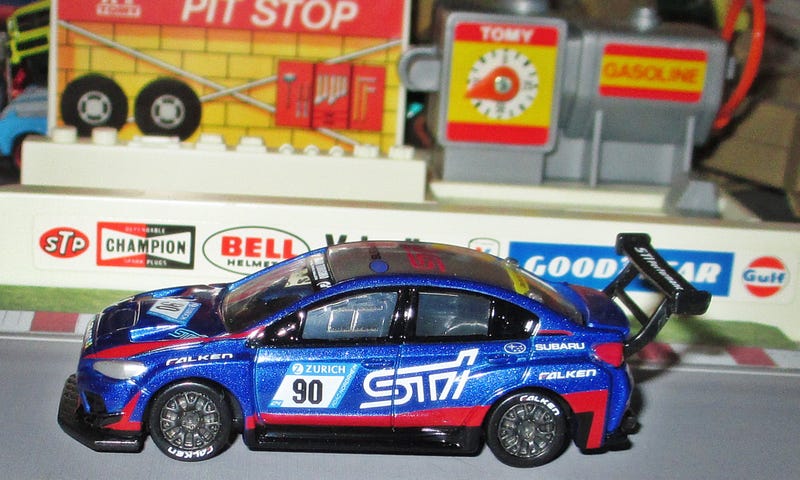 This one was much anticipated by me - and it certainly doesn't disappoint.
This one has it all, great casting, great tampos and Tomica have notched up the quality of the wheels and tires too.
The rear spoiler is massive on this thing - so big, that the car doesn't fit into the box with it attached. The whole boot and spoiler assembly comes as a separate piece, but it fits well together and doesn't look odd when in place.
And so the Premium line is becoming everything it should be. I think the price / value equation is in the sweet spot now, let's hope they keep it up.
The other new Premium for the month is of course the Lamborghini Jota. I'll look at that one tomorrow, if no one beats me to it.