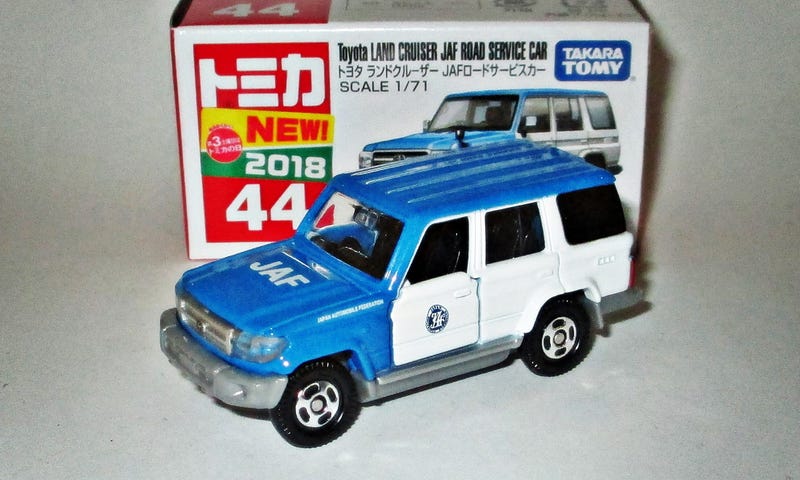 So here's the new Wagon version of the iconic Series 70 Cruiser - and it debuts in the lovely JAF livery to boot. What's not to like?
One could complain that the windows in the rear section are just painted on, rather than see through. Though that is a common thing these days. And this casting is a mod from the Cruiser Ute that came out a couple of years ago.
This one has been very popular with the collectors - and I'm sure we will see the Wagon version in a variety of designs too.

The doors open too, that nice suspension is in place, and the paint job is spot on.
Another winner then, and 2018 looks like another good year for Tomica.