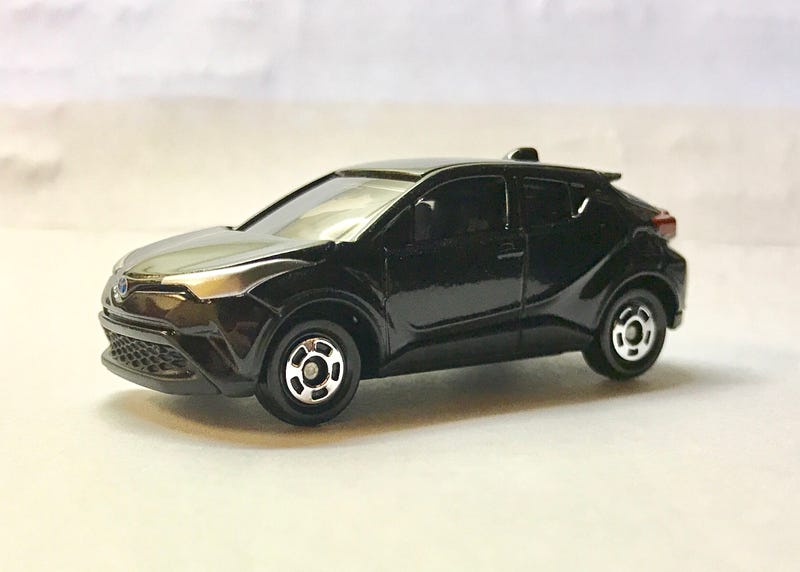 I don't know if this has been posted before, but I just laid my hands on this beauty and couldn't wait to show it off!
This approximately 1/64 car comes from a playset. The casting was created by Tomica and featured in a promotional video (Tomica x C-HR) available on the Tomica website, and given to the first 1000 customers who test drove a C-HR in Japan.
I bought this off an acquaintance who works for Toyota. Apparently he knows some guy in Vietnam who works in the Tomica factory. I would have preferred it in silver to show off the details, but black's not too bad. Enjoy the pics!