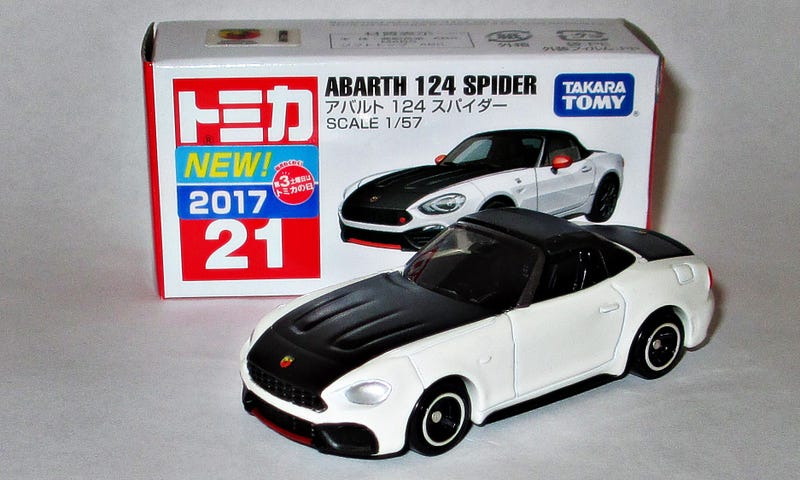 When I did my review of the "first day edition" Tomica Abarth 124 Rally here, I already hinted that this one might be a totally different casting than the regular edition 124 Spider. And now having received the normal one, I can definitely confirm that this is the case.
The most obvious difference is that the regular Spider you see here copies the party trick from the Miata and BMW Z4 castings, and has a removable top, so you can enjoy it both ways:
The 124 Rally is strictly a hardtop, as befits its status as a race car.
Up front, the most obvious casting difference is the extra headlights - no true Rally car can do without them!
The question here of course is why Tomica bothered with an entirely different casting for such a short introductory run? Normally the first day edition is just a color variation. I am guessing this means we will see a few more variations of the Rally version in the future. Maybe we will get a Fiat Gift Set one of these days?