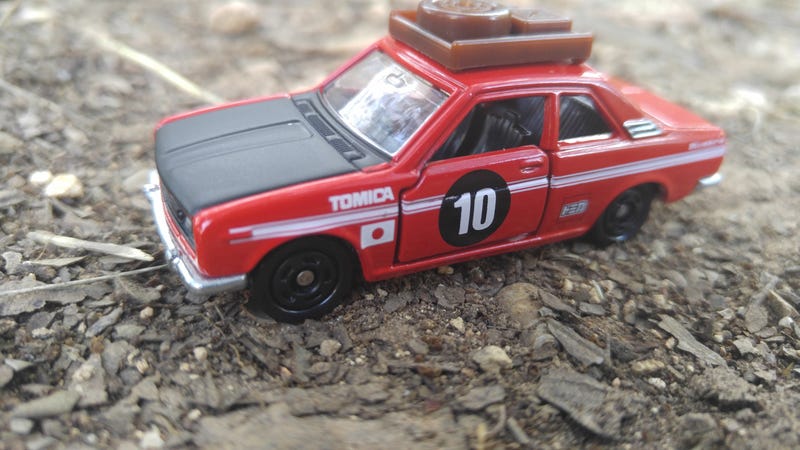 10. The first Tomica in my collection. Everyone needs a Bluebird Rally.
9. The elusive "oil can" Ferrari set. IMO the best 1/64 Ferrari that HW has done.
8. My Japanese twin Zs. I hunted hard for this release that's why it cracks the top 10.
7. My first Redline
6. Hands down the best Kenmari from HW to date. The Flying Customs livery is perfect.
5. A RAOK from The Bell King. I have a small but growing collection of rally Bluebirds and this is the best of the bunch.
4. Kyosho The Circuit Wolf 1/43 240Z.
3. Muscle Machine Japan GT Car Championship Silvia. I discovered this series by accident but it quickly became one of my favorites.
2. Tomica Limited Vintage Porsche. A classic Porsche in Japanese Police livery. What's not to love.
1. Kyosho 1/18 Kenmari. My dream car.