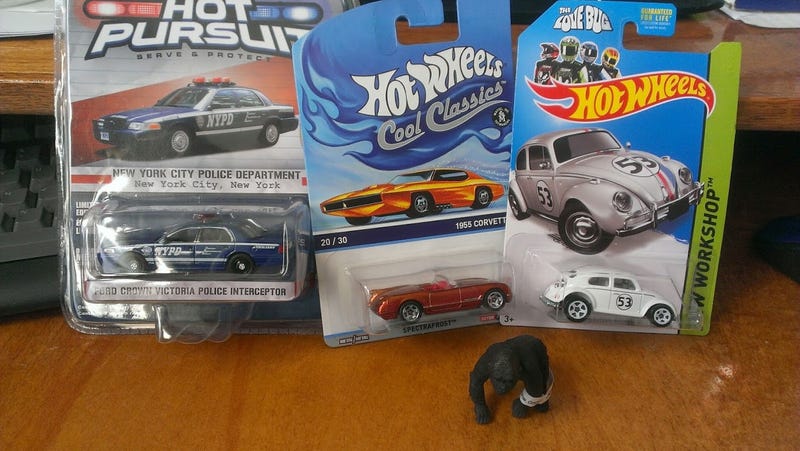 Stopped at Toys R Us yesterday as I was driving past (okay, I went a couple miles out of my way, but close enough).
Been wanting a Crown Vic for a while. Greenlight provided.
Cool Classics Corvette? That's a win in my book.
I already have a Herbie, so this one's for trade.
Wait what? I needed this guy for the Pimp My Pontiac that's been stalled on my desk for way too long.