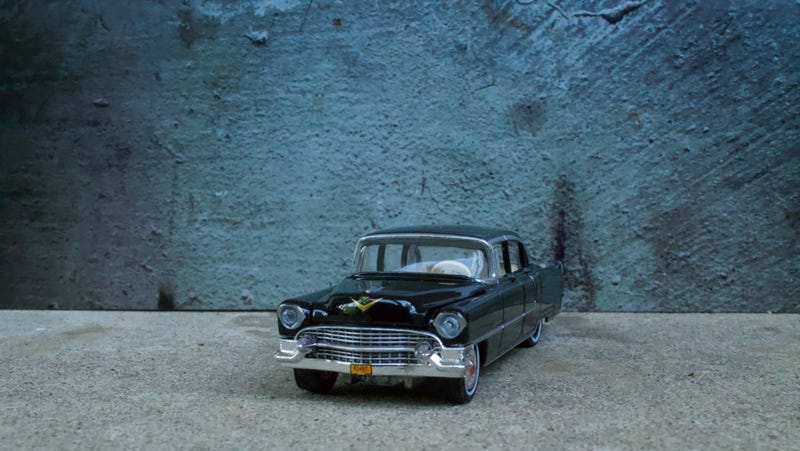 If you've watched The Godfather, you'll understand the title of this post. If not, watch the movie. Seriously. Watch it.
Today I visited Toys R Us to check how its slow-rolling demise is going. As Kimba the Diecast Lover points out, "It's a bittersweet ending (mostly bitter), I got a pretty decent deal on my purchase but at the same time this will be the last time I'll see these diecast brands for a long while." Kimba is right. On my likely last visit, the pickings were slim and as many has pointed out Majorettes are typically found at Toys R Us. An employee told me June 30th is the closing date.
I found very few cars. You could literally count the number of cars on your hands and toes. I already have a few of them. I was pretty disappointed. I roamed the store and found, inexplicably, a Greenlight Hollywood Hitch and Tow Godfather set.
The trailer is pretty useless to me right now, but that could change for a future customization project. However, the 1955 Cadillac Fleetwood Series 60 and 1972 Chevrolet C-10 are really nice. Though, I should point out, the movie is placed in the late 1940s to the early 50's. So the Cadillac would've been used at the very end of the movie. But, the cars are really nice.