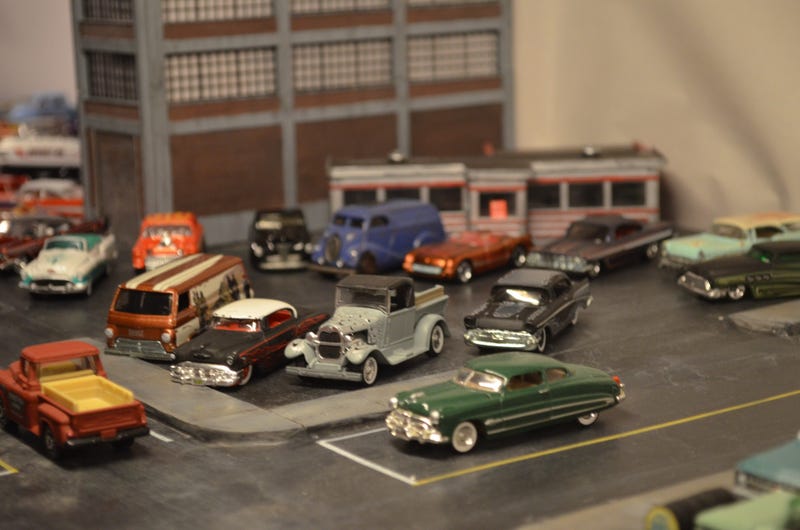 The Tracksiders Car Club and the local diner got together to host their regular Kustom & Hot Rods car show. What started as a half-dozen cars in the diner parking lot has grown to take over every inch of parking on the block.
It has gotten to the point where really crazy stuff shows up. This year someone brought a restored Edelbrock promotional delivery truck in honor of Vic Edelbrock Jr, who passed away this week.
Shall we take a look at some of the cars that showed up?
While technically the show is only for '64 and earlier kustoms & hot rods, the organizers are smart enough to allow other stuff in when it is cool enough. Like a Dodge A100 van with Star Wars murals.
No only did someone bring out a replica of the Kopper Kart custom, but the local police department brought out their vintage Hudson police car to direct traffic.
The local Lowrider club brought out the cars of theirs that matched the year cutoff.
That's it for the show. Let me know which car or photo you liked best.