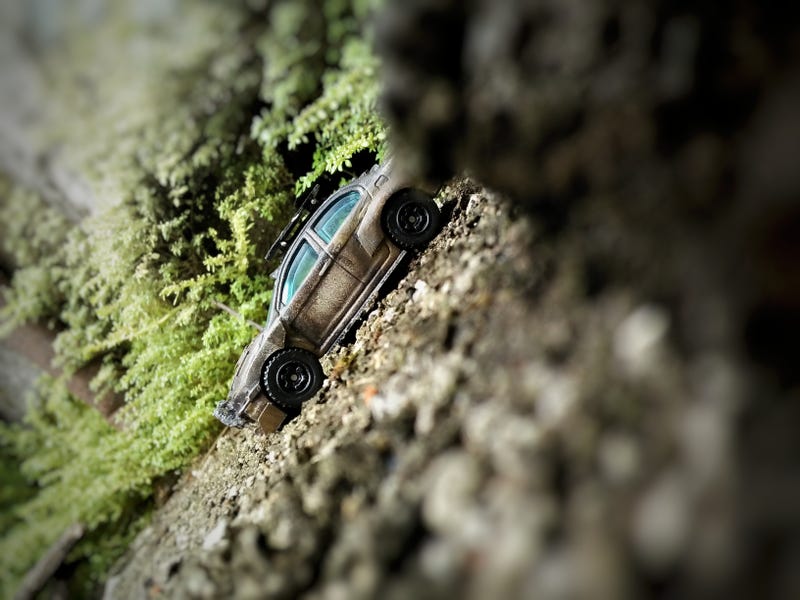 If you're a car fan on Instagram, chances are you already know about an apocalyptic style Lancer named @wreckedlancer. It caught my eyes for its unique take on a JDM. The owner told it started as a crashed 2.0 Lancer (hence the name) but instead of fixing it to a pristine condition, he made it even worse. And the result is, well, the coolest ricer, possibly the only cool ricer in the world.
I did a sketch of that car earlier (of course), so the next logical step is making a 1/64 version of it.
I kinda like it. Maybe I'll do more..