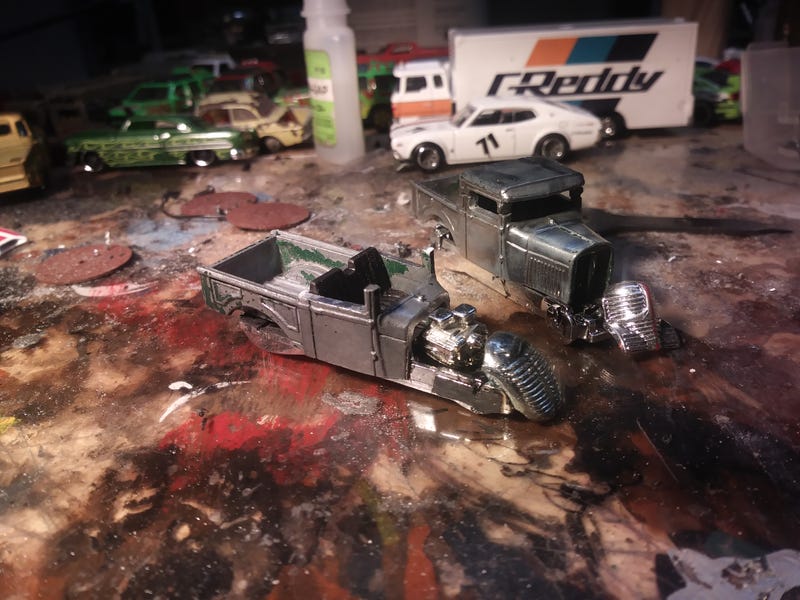 Started work on some '29 Ford pickups on my Twitch stream tonight. Still have a lot to do, but i like where these are heading.
One has only had it's top chopped so far, but i found a '39 Ward fire truck grille that fits perfectly.
The other has been chopped up into a roaster pickup, been channeled down over the frame, had he hood removed, the interior trimmed to fit, and a new V8 test fitted. I'm not sure about the grille i found, but i still have plenty of time to decide.