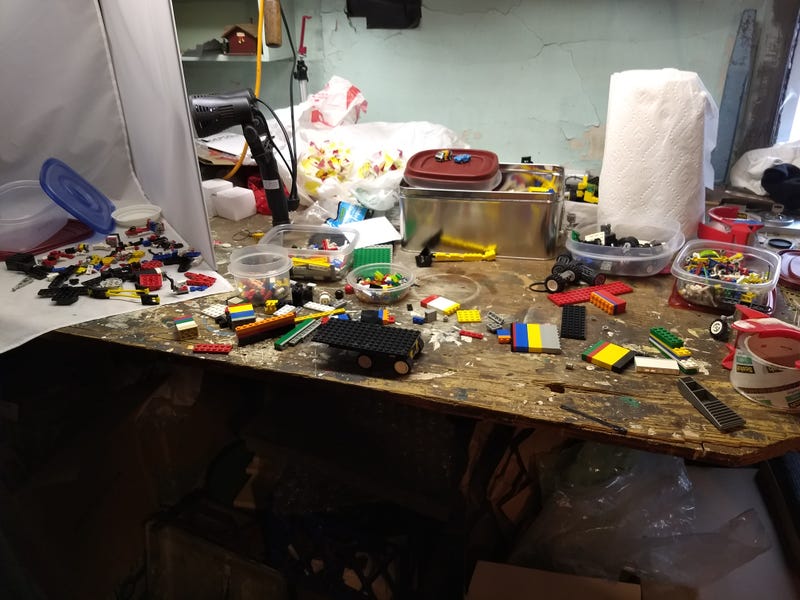 If you look front and center in the picture of my messy workbench from last week, you can see a mock-up of an idea I had for a flatbed tow truck.
While you may not guess it from the explosion of pieces on the bench, I was lacking what I needed to build the cab of the truck. As I always did in the past, I began looking through my collection to see what could be sacrificed to the gods of new ideas. I found this errr ... Land Rover? ... That was from a set.
I was about to tear it completely apart, when I had a better idea.
I don't love how the front end looks, but looking at these pictures, I have some ideas how to pretty it up a bit. Overall I'm quite happy with the results. It's actually straight in real life. I'm not sure why it looks all bendy in this picture.