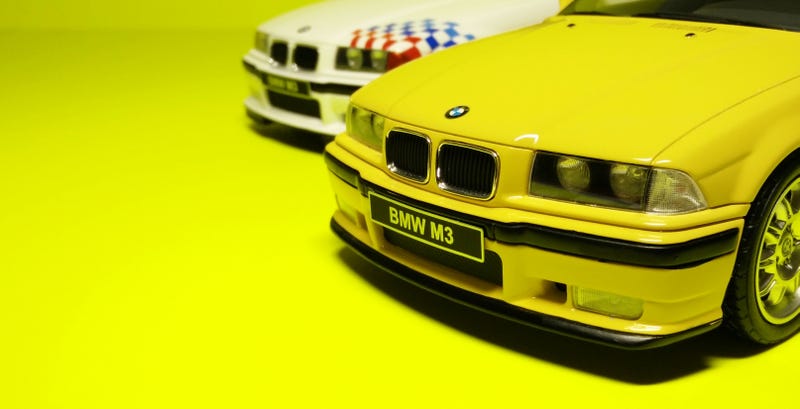 Ooh, this one's my favorite.
Today we move on to the E36-generation M3, shown here in two different variants, both produced by Ottomobile. The yellow, the regular; the white, the "lightweight" CSL. Though us poor souls here in 'Murica received the watered-down powerplant of the E36, this is still one of my all-time favorite cars and one I would love to own in the near future.
The CSL stands out with its colorful checkered decals and is one of the first high-end 1/18 models I bought when I started collecting this scale last year. 100+ models later and still a favorite.
The Dakar Yellow one is the most recent release and is a recolor of the Estoril Blue model released a couple years ago. Having missed out on that one, I didn't make the same mistake twice. Ideally, this would be my color of choice for a 1:1.