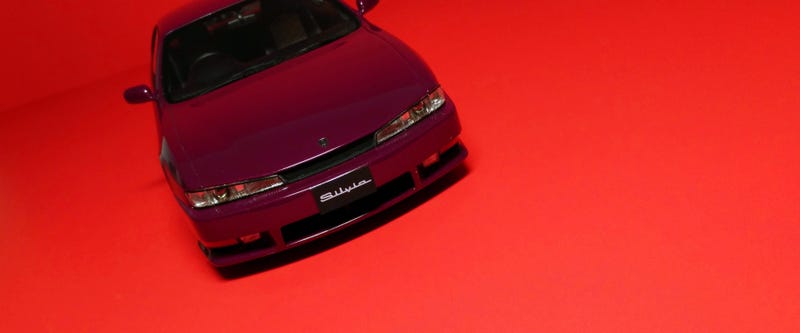 The other much-anticipated release from Ottomobile, the Nissan Silvia S14.
I don't think I've ever seen any Silvia done in 1/18, which makes this model one of its kind and, thus, highly sought after by JDM fans and wanna-be teen drifters. Otto certainly doesn't fall short with this bone-stock S14. It's wonderfully beige and simplistic, and I love it that way. But in my opinion, the best part of this model is the color. Damson Fuschia, they call it. If it's not apparent yet, just know that I like my Nissans in purple.
Fantastic job once again, Otto.