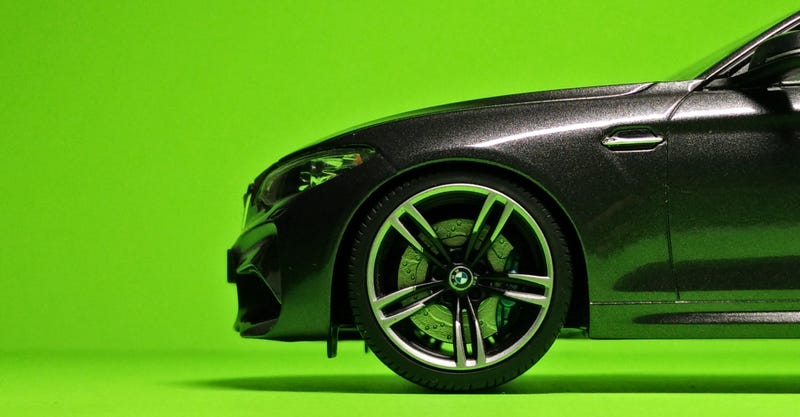 Now you know where the rest of my ///M week is headed.
Today's model of choice is the BMW M2 from Minichamps, the indirect (by name) successor to the 1-Series M I showed yesterday. Not nearly as good-looking as its predecessor, but that's all subjective anyways. One of my 1/18 goals is to collect and have all the ///M cars, so I wasn't skipping this one.
The Minichamps is sealed diecast with steerable wheels that comes in at a sub-$100 price tag. I've already mentioned before how much I appreciate being able to turn the wheels for my photoshoots. As a whole, it's pretty good for a "budget" model, but I don't remember M2's being this slammed right out of the factory. That's one significant boo-boo that forces me to recommend GT Spirit's version instead, before we get into the fact that the detail is also vastly superior. I had plans (that never materialized) to get one of them, but the M2 just was never a priority.
Maybe another day.....