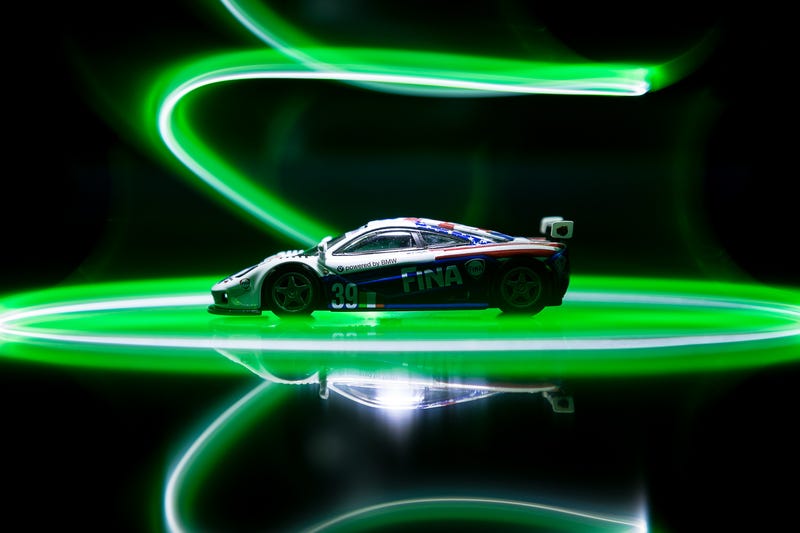 My McLaren P1's have needed their older sibling to join them. I've seen what the Hot Wheels version goes for on ebay, so I've been watching Kyosho's instead. They're actually cheaper!


These two beauties sailed across the ocean to join my collection, and I'm pleased to have them. I'm not crazy about red, but it looks so good that I doubt I'll ever customize it. I'm not sure if I could remove all the plastic pieces, or if my paint job would look good enough. Plus these cars are riveted, unlike the Kyosho Ferrari's.
Bonus images of my other recent Kyosho addition, the gorgeous Lamborghini Jota.